QR CODE FOR PERSONAL USE
"QR Codes Beyond Business: How to Use Them for Personal Efficiency and Fun"
QR codes are not just for businesses and marketing purposes. They can also be used for personal purposes, such as organizing your life, staying connected with friends and family, and promoting your personal brand. Here are some ways you can use QR codes for personal use:
1. Creating Personal Business Cards
QR codes can be added to your personal business cards, providing a quick and easy way for people to save your contact information to their phone. You can also link your QR code to your online portfolio or social media profiles, giving people a quick and easy way to learn more about you and your work.
2. Organizing Your Life
QR codes can be used to organize your personal life. For example, you can create QR codes for your grocery list, to-do list, or daily schedule. By scanning the QR code with your phone, you can easily access the information you need without having to carry around a physical list or planner.
3. Sharing Your Wi-Fi Password
Instead of having to type out your Wi-Fi password every time someone needs to connect to your network, you can create a QR code that automatically connects their device to your Wi-Fi. This is a great option for when you have guests over or are in a public space and want to share your Wi-Fi network securely.
4. Creating Personalized Gifts
QR codes can be used to create personalized gifts for your friends and family. For example, you can create a QR code that links to a personalized message or video, or that leads to a photo album of your memories together. This is a unique and creative way to show your loved ones how much you care.
5. Staying Connected with Loved Ones
QR codes can also be used to stay connected with your friends and family. For example, you can create a QR code that links to your personal website, where you can share updates and information about your life. You can also use QR codes to share your social media profiles, making it easy for people to connect with you online.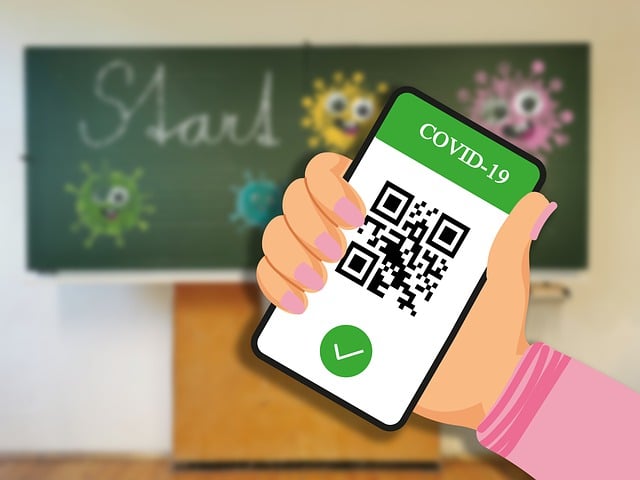 You can use it to show you are vaccinated against covid, thus making it easier to go through security at airports and malls. You don't have to carry a certificate all the time.
As you can see, QR codes have a wide range of uses for personal purposes. Whether you're trying to organize your life, promote your personal brand, or stay connected with loved ones, QR codes are a versatile and powerful tool that can help you achieve your goals.